Technological advancements are the foundations of any educational organization in today's scenario. Any data need to be online to increase the user accessibility. Working on the same facts, Anna University has launched it's new app that can be used to view the results online and at a better speed. This is a mobile app and presently is only compatible with the Android OS, Students need to enter their date of birth and registration number to view the results. This application can be downloaded from play store and is available as ULX app.
Anna university Android software Uses
By using this Anna University android result application you can check april / may june 2016 and nov dec 2016 exam time table, all exam results, syllabus and reference books for the subjects and so on, hence it is one of important android application for the Anna university students.

The main advantage of this app is that it is lighter than the website and loads faster and also there are less chances of server crashing. Release of this app has several benefits. Students can gain access to their results within a few seconds after it is made public.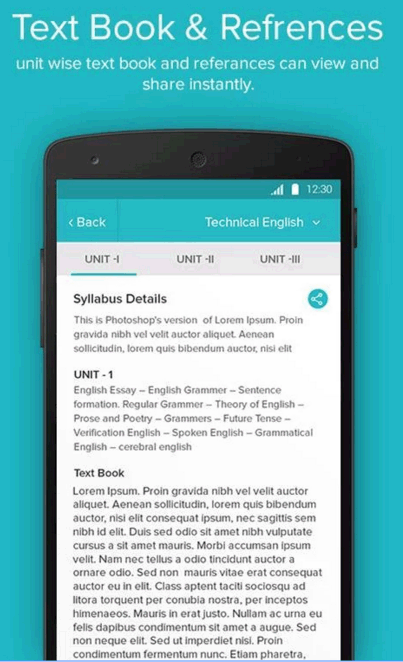 Since the number of mobile phone users are more in number and frequency than computer users, thus it was released on the android platform. Also releasing the app for smart phones makes it handier. Such kind of ideas are very necessary for the progress of any university. It also depicts the interest of the university in continuous growth and it's seriousness regarding student benefits.
How to download ULX
It can be downloaded very easily from google play store by following the below method and the given url.
Click on the link which we have given below¸ then you are redirected to the page in google play where ULX application is hosted.
There click the install button after reading the details given in the page
Now the application will be installed in your device and you can start using it by entering your register number and date of birth details.
Click here to download anna university results application
As mentioned above this app can be downloaded by the students from play store. It is also anticipated that the university will release the app for windows as well as apple phones so that more students can benefit from it. The release of the application on both these platforms might take some time and maybe some additional features may be added in the app. It will not be wrong to assume that in coming future more of such innovative ideas will be put forward by the university and also be made available at the ground level.