DMK released its election manifesto on march 13, there are lot important announcements in the manifesto as DMK is one among the important political party of Tamilnadu. The election manifesto can be downloaded using the link found at the end of the article.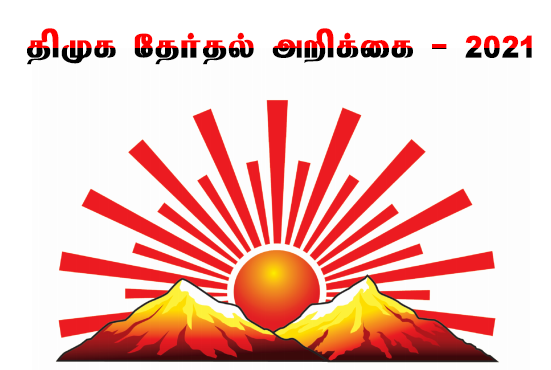 In Each election parties will release their election manifesto in which they mention that what are the things they will implement if they won election , They mention what are all the public issues they will solve if they come as ruling party, the schemes that are to be implemented if they come as ruling party and some attractive freebies like kalaingar TV, Amma Fan Mixie etc Tamilnadu election will be conducted April 6 and the votes will be counted on May 2.
| | |
| --- | --- |
| DMK Manifesto released Date | 13/03/2021 |
| Download link | click here |
In this page we will upload the copy of DMK manifesto pdf file in Tamilnadu once it is released to public by party, DMK president stalin has mentioned that this time their manifesto will be like hero and attract voters. As the party was not in power for about 10 years they are in situation that they need to prove them in this election. So Followers of the party are expecting powerful schemes and items in the manifesto , In the process of preparing the manifesto A team under T.R Baalu, Treasurer of the party consulted various business mans, youths , women and different categories of peoples and collected their issues & requests. After that Manifesto is prepared in such a way to improve life of each section of peoples and reducing their issues. In a recent press meeting stalin have mentioned that the file is in the final stage of preparation so it will be released on March 11.
DMK is busy in Selecting Candidates list now as each parties only have less time, Peoples should read manifesto of all the parties and select a correct a party to vote which is best for the state.
Download DMK election Manifesto 2021 pdf file in Tamil language – Click here
Just click on the link available at the above line it will redirect to manifesto page which is hosted in official website of the party, It will take few mins for getting the file downloaded as it will be like small booklet as each parties mention the schemes and their future plans for different section of peoples , various business etc .. Once the pdf file get loaded you can read it fully online in the same page or you can just save it to your mobile or computer for reading it later.