Karunya university will, like every other conduct an entrance exam for admission to various under graduate courses, mainly B.Tech. Every year the university holds an examination, which a candidate need to clear, if he/she is interested in pursuing higher education from the college. The karunya university 2017 application form for registering oneself for the exam is about to be released soon and candidates are requested to keep checking the websites for any updates on it. It is also informed that the exam performance is the sole criteria for getting a seat in the university.
Admission details
There are no management quota seats and thus no contact is to be made to any agent or middlemen to avoid any sort fraudulent activity. If any person or organization puts forward any such offer, it should be bought in immediate knowledge of the administration. Once released, the forms will be available both online as well as offline and the candidate can fill the form as per his/ her convenience.
How to apply for Entrance?
It should be strictly kept in mind that no incorrect information or data regarding anything should be filled in the application form. The payment for registration can be made through various methods and it will be assured that no single person has to face any sort of problems.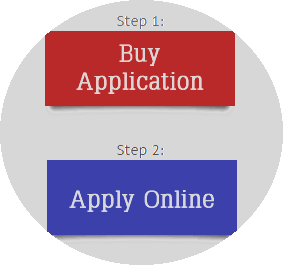 Karunya university offers all important professional courses such as B.tech, M.tech, M.C.A, Msc and more, for all the courses application form can be purchased from online. admissions.karunya.edu is the portal which deals all the process related to this.
Go to the mentioned website address or by clicking in the below link
There buy the online application for 2017-18 admission, there select the course and branch and pay the fees with debit card, net banking or credit card.
Fees will be around 600rs for the students who are applying within india, for other country candidates it will br around 2400.
If you get application hard copy, using its no and pass code you can also apply in the official website with the help of pin mailer
If you don't want to pay fees via online transaction methods then you can pay via D.D, for this after completing the form you need to karunya university admission unit with the application details.
Important dates for the Admission
Details will be updated soon
About the KEE entrance exam
Regarding the KEE exam, it will be based on +1,+2  syllabus. Any additional topics that are supposed to come in the examination can be searched through the website of he university, once the data is updated. Also every student should carry their hall ticket at the time of the examination. Get the KEE 2017 application form for Btech from the above link and use the mentioned procedure.
It is a person's own responsibility to check that every detail specially the name and date of birth are properly mentioned. It  should also be confirmed that the photograph attached is a recent and clear one. The examination paper is a balanced one and like always will favour those who have worked hard. Any other information can be accessed at karunya.edu
Click here to get application form and check dates / details at the official website.
Read the prospectus, karunya university admission guideline , university profile before start filling Karunya university application form 2017 for UG and PG course, students can also appy for B.tech by sending filled OMR sheet to the admission office.