In press conference on 19/05/2020 tamilnadu school educational minister sengottain has announced that Tamilnadu 10th standard exam for the year 2020 is rescheduled, earlier school education department of Tamilnadu has announced that exam will be conducted from June 01 But as per the latest announcement it is rescheduled to june 15. It will be conducted from june 15 to june 25th. Due to the requests received from parents and others Govt has changed the schedule now. The New Tamilnadu 10th time table june 2020 is displayed below.
| | | | |
| --- | --- | --- | --- |
| Date | Day | Session | Subject |
| 15/06/2020 | Monday | F.N | Language |
| 17/06/2020 | Wednesday | F.N | English |
| 19/06/2020 | Friday | F.N | Mathematics |
| 20/06/2020 | Saturday | F.N | Optional Language |
| 22/06/2020 | Monday | F.N | Science |
| 24/06/2020 | Wednesday | F.N | Social Science |
| 25/06/2020 | Thursday | F.N | Vocational |
Minister said that Education ministry is preparing for this, There are already 3825 exams centers present now the number has been increased with additional 12690 centers Due to this in each class only 10 students will write the exams, More probably students will write exams in same school else the center will be allocated within the distance of 5 km. Every year 20 students will write exams in a class due to the impact of Corona Virus this year Department is taking all necessary steps to increase social distancing between students while writing exams, more announcements will be released in coming days about this depending upon the situation.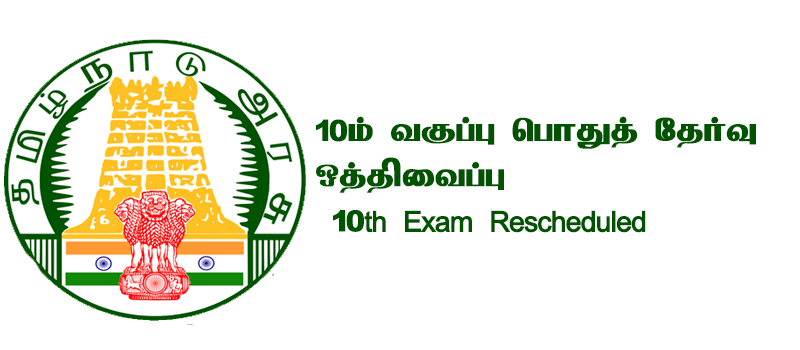 Due to this announcement students are getting additional 15 days for taking the exams which can be more helpful in preparation, Govt has announced All Pass for Students studying upto 9th standard But 10th public exam results are important for students for their career and higher education so Govt is trying hard to conduct this exam with all safety measures.
He also said that 12th valuation starts from June 27 and result will be announced after the completion of valuation Then 10th Exam papers will be valuated and the results will be declared.