Tamilnadu government has released the complete details of practical exams schedules along with instructions, it is conducted before theory exams so that students will get enough days for preparing for the theory exams. Those who are looking for Tamilnadu 11th and 12th practical exam timetable 2020 can get complete details here.
Tamilnadu 12th practical exam timetable
Practical exams for 12th students will be conducted between 3rd February to 13th February for all subject codes, before this schedule schools will download the Mark entering Sheet for students from online then after the conduction of all practical exams marks of all students are registered with 14th February and then it is uploaded to the DGE portal.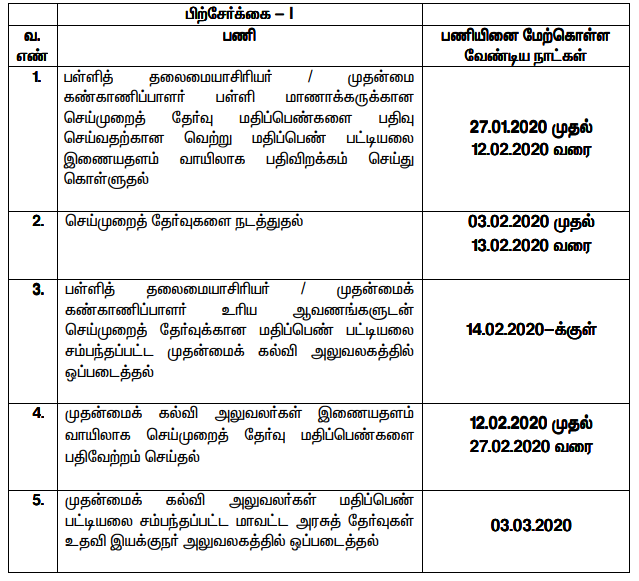 In each exam hall Internal, examiners, supervisors, Lab assistants and other staffs are present, For subjects like physics students with appropriate scientific calculator are only allowed. We have given the Practical schedule duration here, exam date of individual subject code and Batches are determined by the schools so we cant display them here as it varies for schools.
Tamilnadu 11th practical exam timetable
Practical exams for 11th students will be conducted between 14/02/2020 to 25/02/2020 for all subject codes. After the exam marks of all students are forwarded to the Board so that they will prepare final mark list after the completion of theory exams.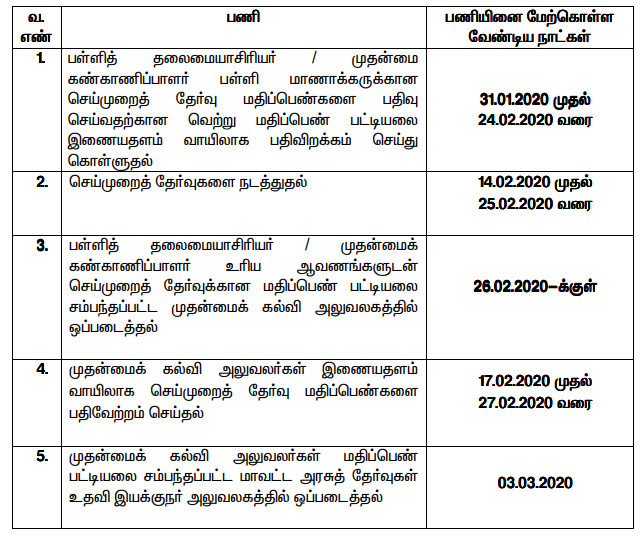 Theory exams for 12th standard students who are studying in matric and state board schools starts from march 2nd , similarly for the 11th students exams starts from 4th march 2020. After the completion of practical exam students will get around 15 days for preparation of theory exams. Students have to bring the hall ticket during the exams without fail it will be issued through the schools they are studying. In case If you need Exam timetable for theory exams you can refer official website of DGE , there by selecting your class you can get the complete schedules. As both 11th and 12th exam marks are important for students in selecting good higher education course and College they need to work hard to get more marks.
For More updates about DGE keep checking our portal we will post all important updates of DGE and education ministry announcements without fail.