TN assembly elections 2016 schedule – latest news
Election is coming nearer in tamilnadu hence the commission is working at its full command, commission has estimated that nearly 200 crore is need to be spent for conducting the election this year. When comparing it with previous election quite high this year, in the 2011 poll commission spent 148 crores. Amounts are mostly spent for giving salary, taking photos, installing web cam in polling station, etc This article will give complete details about Tamilnadu 2016 election date and the latest updates.
Rajesh Lakhani, chief electoral officer of the state said that election date may release in March first week, from February 15 to 29 voters list will be verified, during this period they will verify whether any candidates have two voter id cards and steps will be taken to remove voter names who were died. This process will helps to eliminate fake voters, nearly 63000 officials are engaged in this work they will verify these details by visiting every voters home.  Currently 75000 polling machines were arranged and commission is taking steps to arrange 30,000 more machines.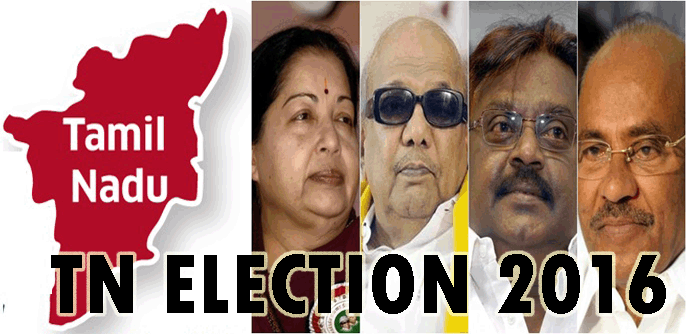 Important schedules
Notification Date: not available
Nomination dates: not available
Tamilnadu Election date: Not announced yet
Vote counting and result declaration on: Not announced
click here for the latest updates
Date will be announced by considering CBSE and tamilnadu 10th/12th public exam schedules, these schedules are forwarded to election commissioner of india hence the date is finalized based on this.
Key parties in the state are DMK, AIADMK, DMDK, BJP, congress and Makkal nala koottani parties, however competition is mainly between DMK and AIADMK as these are the ruling parties since 1967. All the parties are already started working for election 2016, they are announcing Electoral alliance. Parties are announcing various campaign promises.
Tamilnadu election date 2016 is searched by lot of candidates, we will update it when commission declares it to the media, keep watching us for the latest updates regarding it, the upcoming election is going to be held for 234 seats and the party which gains maximum seats will become ruling party.
State has nearly 5.79 crore voters, commission will declare the final voter list very soon which is also available in its official website. The states which are ready for poll are tamilnadu, Pondicherry, WB, assam and kerala. Lot of medias are conducting opinion polls and there is more expectation for the coming poll among the public and parties. Every Indian citizen who are above 18 years have eligibility to vote, but he/she must have voter id, Every citizen should participate in the poll for selecting a right leader.