The DTED hall ticket for the Tamil Nadu- District Institute of education and training examination, also know as the TN-DIET examination has been released and it will be sent to all those who had applied for the examination. The examination is conducted once every year during june / july and those who have access to their respective hall tickets only shall be permitted to appear for the exam. Since the hall ticket is being sent through post, one should ensure that the correct posting address has been given. If the hall ticket is not received soon, it should be brought in immediate notice of the conducting body.
DTED Tamilnadu Exam pattern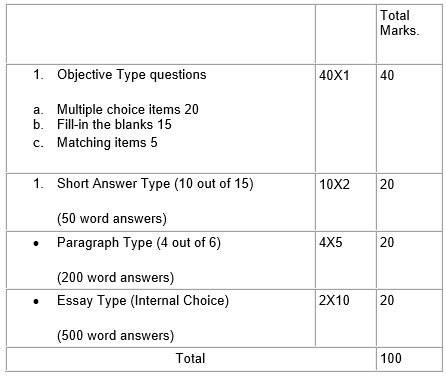 The exam can be given by first, second year as well as private pupils. The exam will be conducted by the board as per the norms. In order to perform well the exam pattern can be checked. Also the previous year question papers can be checked so as to get an idea of the exam pattern. It will be highly beneficial for the student if he/she checks the model question papers as well as previous year question papers. Securing good marks in the exam is possible only if hard work with full dedication is put. This will help the individual to secure a career in teaching. This is a much reputed profession with an additional benefit of getting a chance to work for a social cause of spreading education.
Note: In case if you not receive TN DTED hall ticket 2016 you can get it online from the official link mentioned below.
click here to download hall ticket
The results will also be released soon after the exam which is expected during the august month and examiners can use same above said link for checking it which is also forwarded to every Teacher training institutions.
Mark sheet distribution date will be notified through newspapers and other Medias, from that date examiners can get DIET DTED mark sheet from TTI.
candidates can check the future updates about DTED by clicking here
Grades

All necessary details as to when the result will be released will be notified to the students, however they are also advised to stay fully aware. The TNDGE hall ticket should be preserved carefully. The Tamilnadu DIET hall ticket 2016 contains the details that will be required to access the result. Losing it might prove problematic for the examinee.  Also, a blueprint of the questions appearing in the exam should be checked and a plan should be made according to which the questions will be attempted. All this will help the examinee to clear the exam. For any sort of help regarding any doubts that remain, contact should be made to the board and the concerned authorities.