TNAU is the short term of Agri university of the state, in which admission process is rapidly going on.  For the courses such as B.tech, B.Sc, BS in various agri related fields admission is started for the students and the students will be joined through counselling conducted by the university. Already rank list is issued to the students and   TNAU counselling schedule 2017 is announced hence as per it applicants can participate in the counselling and in this page we will give complete details regarding the counselling. Lot of students who are not interested in engineering courses are selecting Agri, Veterinary or Auditing courses mostly.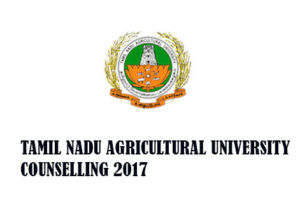 Admission schedule of Tamilnadu Agricultural university
As per the news from the university TNAU counselling starts from June 16 and will on till july 17 check the exact dates from below.
Special Category students – 16/06/2017
Academic stream – Phase 1 – 19 to 24/06/2017
Vocational stream – 28/06/2017
NRI, Industrial Sponsor quota – 30/06/2017
Academic stream – Phase 2 – 12 to 17/07/2017
Academic stream – Phase 3 (If needed) – 08 to 12/07/2017
All the admission process will be completed before August 31 and date after this no admission will be conducted, this is the official university released schedule. Exact date and timing along with the venue of counselling for every students will be sent to their mobile number and they also check it on tnauonline.in using the below given link. Incase you may not appear at the counselling hall during the time allocated to you then you will lose your seat. During the TNAU counselling colleges will be allocated for students and they need to pay the fees in the selected institution and they can join the course. Forms that are needed for special category candidates and others to submit during counselling process are attached with information brochure which is uploaded at the official website.
Click here for TNAU counselling time and Date 2017.
Before going for the counselling download the TNAU call letter from the official website then put your signature in the required place. Before allowing to the venue it will be verified in order to confirm right person is attending the admission process.
For those who applied in special categories they need to attach the appropriate certificates and documents as per the official instruction.