TNsand is an online portal launched by the government of Tamil Nadu, for efficient and easy purchase of sand for the people of the state. Normally lorry owner might stand in queue and follow the long process for booking and purchase of sand. But with the help of this website, it has now become easy and quick.
For booking you should first register your vehicle or lorry using the Vehicle Registration option. You need to fill the owner name, phone number, registration number, status for National or State Permit and many other details related with the vehicle as well as the owner. It is for the purpose of registering only the genuine and real owner.
Booking will be processed or carried out when you login as the lorry owner only or you can use the general people option. Once you are login, it will prompt you to enter the unit of sand you are going to purchase, delivery address, date of booking etc.
How to Make tnsand online Payment?
But the booking will be confirmed only after the payment is successful. So, after filling up all the details, you should proceed to the submit option displayed as Make tnsand Online Payment.
It will redirect to a new webpage of SBI STATE BANK MULTI OPTION PAYMENT SYSTEM showing the various option of payment including Net Banking, Card Payments and Other Payments modes.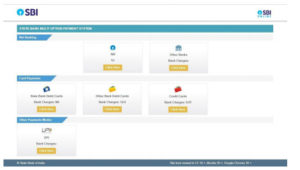 You can select the option that is suitable for you and proceed to complete the payment. For internet banking, you will be directed to the login page of SBI internet banking. Provide your username and password and login. If you select the option for card payment, you should enter the card number, date for valid up to and the CVV number. After that a onetime password will be received in your SBI registered mobile number. Enter it in the area provided for it and press confirm. Now the payment will be complete.
After the completion ofonline payment, you are advice to keep the booking reference number safely to check the booking status in the future.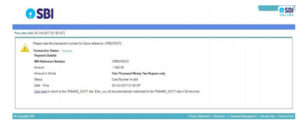 For better access, you can also download and install the android application of TNsand. Go to Google play store and download the app with the same name TNsand.
For any further queries you can directly visit the website at www.tnsand.in
Tnsand Booking status check procedure
To know the status of tnsand booking simply enter into the official link using above said url and navigate to "Booking status tab" instead of new booking
Now enter the Booking reference number which you got after payment while booking or vehicle number then enter the captcha code that is shown below finally click on submit.
Now tnsand booking status will be displayed.